Memory Alley
28 April Volkovyya river embankment near the park Warriors internationalists was laid Alley of Memory, dedicated to the memory of deceased veterans of the Great Patriotic War and the Afghan War.
General Director of JSC "Volkovysk Meat-Processing Plant" Vladimir A. Belyaev, being a veteran of the war in Afghanistan, also took its part in this noble and patriotic idea, planted seedlings of trees.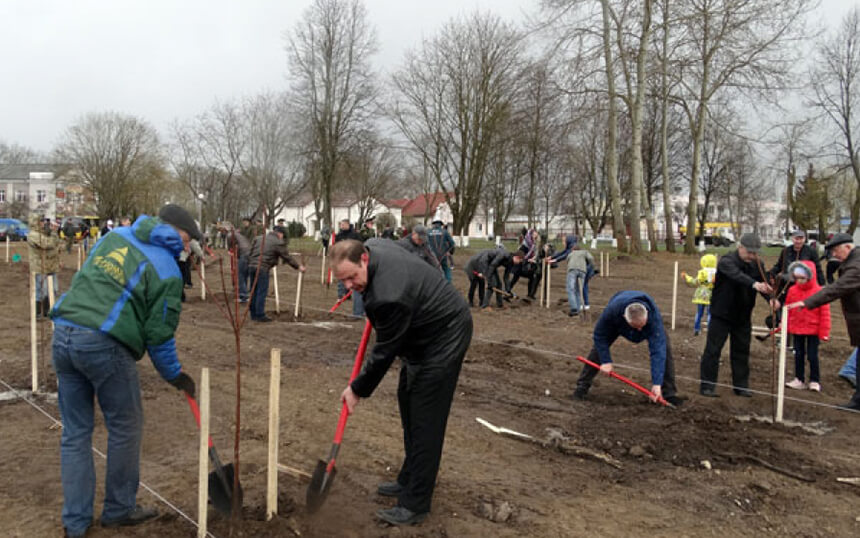 Also in action on the waterfront gathered workers of the district executive committee, veterans of the Great Patriotic War, soldiers-internationalists, students of secondary schools the district, members of the Belarusian Republican Youth Union, Public Association "Belaya Rus" and the PBC, the staff of other organizations.
Alley has grown before our eyes, it was planted about 180 seedlings globular willows, maples and other trees.