The new brand store "Pazlunak z Vaukavyska" opened its doors in Soligorsk!
On January 31 in Soligorsk opened a new brand store "Padetunak z Vakkavysk." The opening of the new object was with a symbolic red ribbon at the entrance, which was cut by the general director of the enterprise Vladimir Belyayev. Especially in honor of the opening of buyers were waiting for gifts, tasting of meat products was organized, which allowed soligorans to discover new tastes.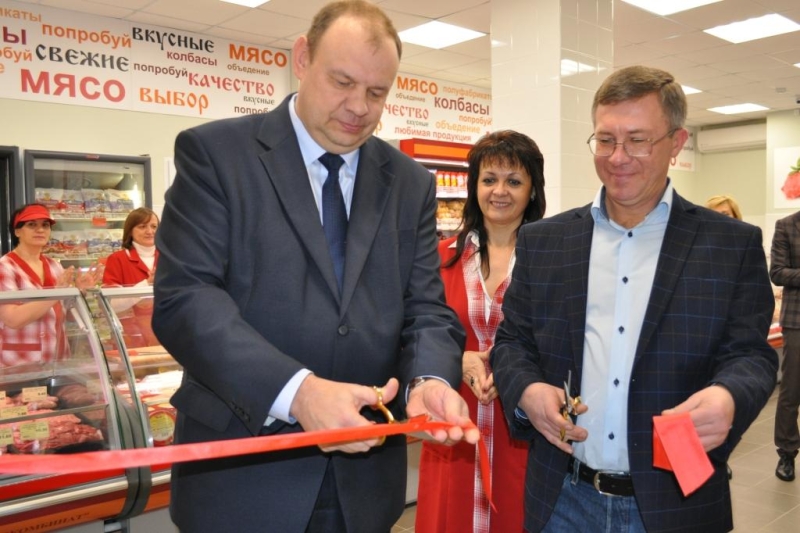 From the food variety in the bright spacious hall of the store, eyes run away. Here even the most demanding buyer will find a treat to his liking, after all "Pasteunak z Wajkavyska" daily replenishes its shelves with fresh portions of tastes.
Come and make sure of it yourself. "Padetunak z Vaukavysk" of Soligorsk, Zlotonov Str., 49 (to the right of the courthouse on the 1 floor of the new building Antal). We wait for you daily from 9 to 19 o 'clock, on Sunday from 9 to 17. The store has everything to shop with pleasure.
The trademark "Volkovysky Meat Processing Plant" does not need additional presentation. The company has been on the market for more than half a century, the secret of success of the company is one: quality and safety of products with care for each client. The work of brand stores is aimed at satisfaction of clients, which is achieved at the expense of excellent taste, beautiful appearance and attractive prices for products. The head of the store is the customer. The combination of traditional Belarusian recipes with advanced technologies, strict compliance with quality standards and create that unique taste of Volkovysk products, accurately reflected in the slogan of the enterprise - "Delicious at all times!"