In Minsk there took place the III Awards ceremony of the Award "Number One"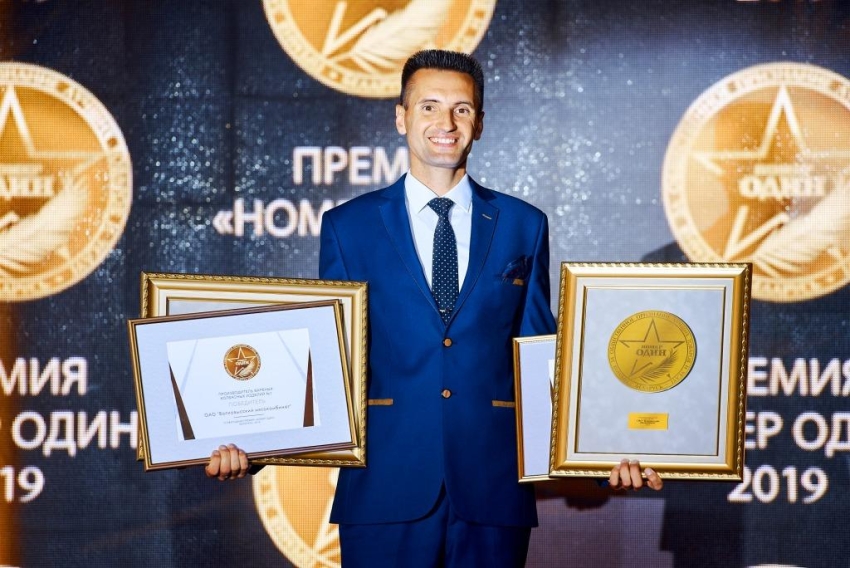 The annual award "Number One" is the action of competitive character based on vote of Consumers, Jury and assessment of the Organizing committee under control of the Organizer. The award "Number One" defines public recognition of the best company, goods or service with assignment following the results of a rank of the winner, the prize-winner or the finalist according to rating in each nomination.
This year the award "Number One" assumed a scale, unknown for Belarus: 150 winners whom 58 thousand respondents – consumers elected, experts, leaders of opinions and members of the organizing committee. It is the broadest coverage of independent online vote today.
Following the results of the Award "Number One 2019" of JSC Volkovyssky Meat-processing Plant the winner in the "Producer of Boiled Sausages No. 1" and "Producer of Sausages and Sausages No. 1" nomination.