NUMBER ONE - Vaukavysk meat-packing plant!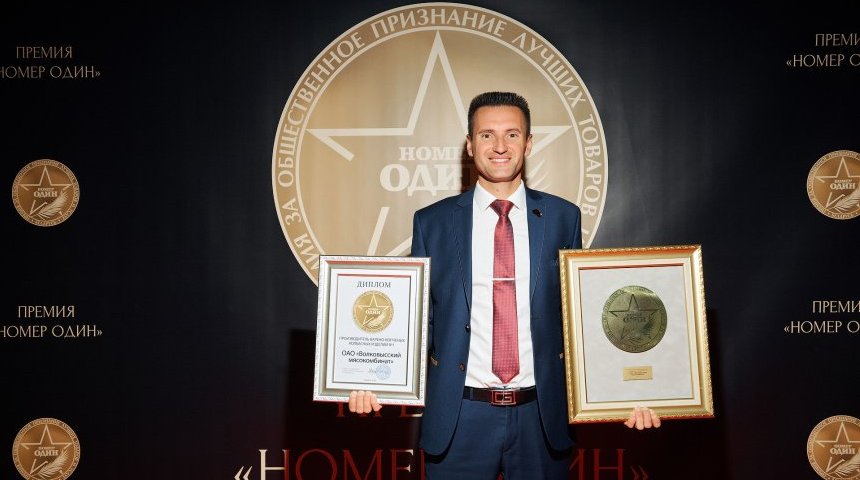 June 28 in Minsk in the luxurious atmosphere of the restaurant "The Vankovichi Manor" was awarded the winners of the prize "Number One" in 2018. This is the first prize of 2018, the first premium of the VIP level in the summer season. The winners went on the stage with honor to give them memorable awards: diplomas and medals with the "Number One" symbol, designed by the famous designer Vladimir Tsesler.
JSC "Volkovysk Meat-Packing Plant" is the winner of the Prize in 4 nominations:
- "Producer of boiled sausages №1"
- "Producer of boiled-smoked sausages No. 1"
- "Manufacturer of sausages and wieners No. 1"
- "Manufacturer of raw smoked, raw sausage products No. 1".
On the stage of the winners celebrated the songs of Belarusian pop stars: Sasha Nemo, Anna Sharkunova, the group "Without a ticket" and many others.
In the selection of the best participated more than 9,300 respondents - consumers, experts, opinion leaders and the organizing committee. In 2018, the Expert Council represented about 40 representatives of business, media, representatives of ministries and government agencies. A huge analytical work was carried out and, based on the results of the integrated evaluation, winners in more than 70 nominations were determined.