JSC "Volkovysk Meat Processing Plant" at the celebration of the Independence Day of the Republic of Belarus in Georgia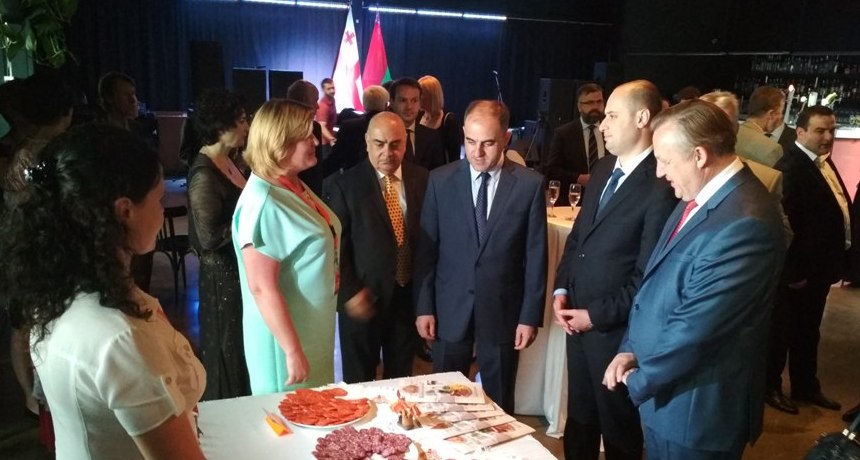 On July 5, 2017, the first in the history of the Belarusian-Georgian relations took place in Tbilisi on the occasion of the national holiday of the Republic of Belarus - Independence Day, attended by more than 250 guests.
The event was organized by the Embassy of the Republic of Belarus in Georgia, in which Georgian Foreign Minister Mikheil Janelidze, Mayor of Tbilisi Davit Narmania, representatives of the Administration of the President, Government and Parliament of Georgia, leadership and employees of various ministries, the diplomatic corps, business circles, veterans of the Great Patriotic War, who participated in the liberation of Belarus from the Nazi invaders, the Diaspora.

As part of the festive reception, employees of JSC "Volkovysk meat-packing plant" held a presentation of the enterprise and tasting of the meat products produced, Georgian guests of the event appreciated the taste and quality characteristics of the meat-packing plant's products.

A special atmosphere and truly Belarusian flavor was given to the national reception by the artists of the ensemble of the Belarusian song "Zernitsa".

The information from the site is used: http://georgia.mfa.gov.by/en/embassy/news/b3249d957d4830df.html