Volkovysk meat-processing plant - Youth brand 2016!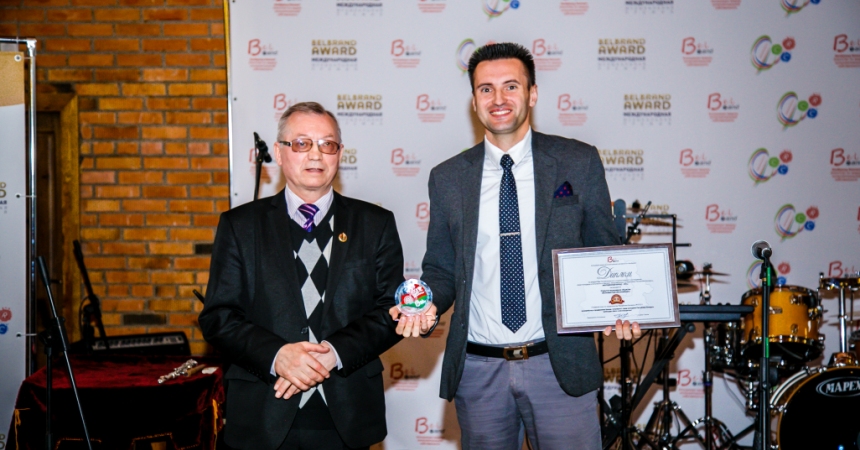 The awarding ceremony based on the results of the republican sociological research "Youth brand - 2016" was held on May 4 in the Park of interactive history "Sula".
According to the results of the Republican sociological survey of young people about the popularity of brands within the framework of the finals of the republican youth contest "100 Ideas for Belarus", among the brand leaders are Volkovysk Meat Packing Plant! The enterprise was awarded with diplomas in the categories "meat and meat products", "frozen food and semi-finished products".
The study was carried out by the Association of Intellectual Property Protection "BelBrand" and the youth laboratory of sociological studies of the Central Committee of the Belarusian Republican Youth Union (BRSM) to study the popularity among Belarusian youth (aged 18 to 32 years) of domestic and foreign brands in the main groups of food and non-food products on the Belarusian market: meat And meat products, fish and seafood, dairy products, frozen foods and semi-finished products, ice cream, chocolate and sweets and others.
Within the framework of the awarding ceremony, the BelBrand Association held a Roundtable "Creating Strong National Brands, their Protection and Promotion in the Eurasian Market" as part of events dedicated to the International Day of Intellectual Property Protection. Representatives of large enterprises, Belarusian and Russian specialists in the field of intellectual property protection took part in the round table. The moderator was the Chairman of the Association "BelBrand" Albert TAIPOV.
The participants of the Round Table emphasized that for the creation of brands, the issues of protection and protection of intellectual property are of great importance. It is equally important to take into account national cultural traditions.