Prime-Minister Andrei Kobyakov visited Volkovysk meat-processing plant OJSC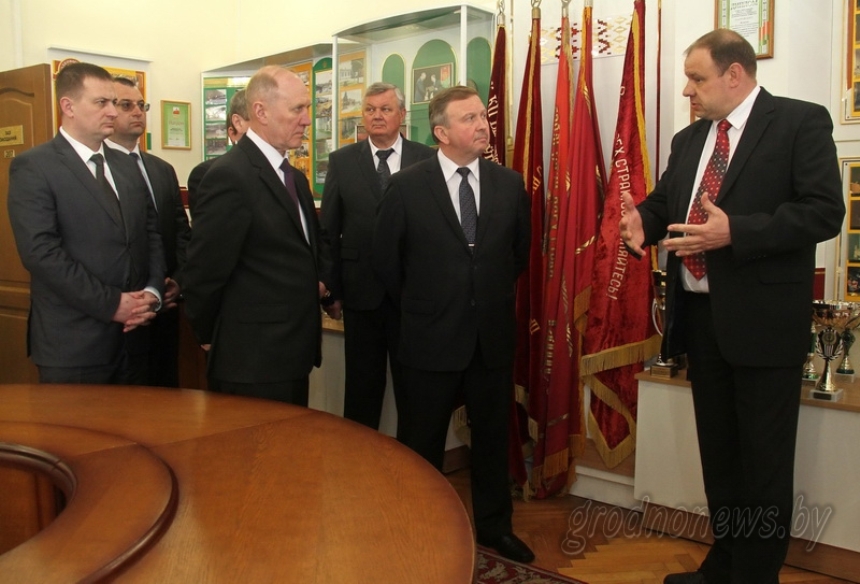 On April 14, 2017, as part of a working trip to Volkovysk district, Prime Minister Andrei Kobyakov, accompanied by the chairman of the Grodno oblast executive committee, Vladimir Kravtsov, visited Volkovysk meat-packing plant OJSC. The delegation was attended by Deputy Prime Minister of the Republic of Belarus Mikhail Rusy, First Deputy Chairman of the Regional Executive Committee Ivan Zhuk, Chairman of the Volkovysk District Executive Committee Mikhail Sitko and General Director of OJSC "Holding Company" Grodnoyasomolprom "Alexander Kavetsky.
The general director Vladimir Belyaev told about the results of the ongoing work on the technical re-equipment of JSC Volkovysk meat-packing plant.
The Prime Minister noted that the financial condition of the enterprise is beyond doubt. Everyone knows that Volkovysk meat-packing plant OJSC is the flagship, the leader in processing. He is constantly engaged in modernization, which once again confirms, with normal management, despite the emerging problems, it is always possible to find effective solutions that allow the company to work and develop normally.