OJSC "Volkovysk meat processing plant" at the exhibition in Georgia
01-04 September 2016 OJSC " Volkovysk meat processing plant " took part in the National Exhibition of Belarus in Georgia, Tbilisi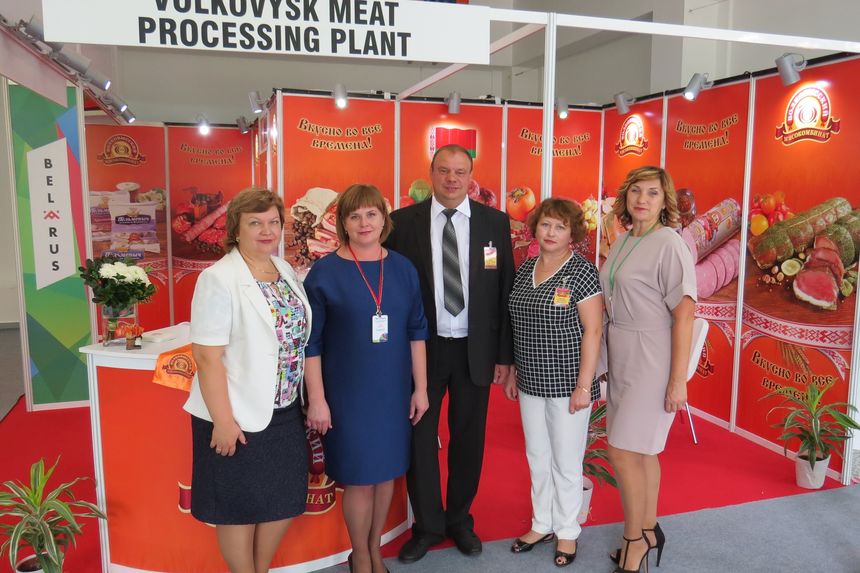 In an exhibition complex Expo Georgia products were presented more than 140 Byelorussian companies. OJSC «Volkovyssk meat-packing plant» was presented by the wide assortment of producible products: boiled-smoked, smoked and uncooked sausages; smoked-boiled, smoked productsfrom beef and pork; salt products from fat.
During work of exhibition the employees of enterprise conducted tasting of meat products of enterprise, during which respondenty was marked by the high high-quality and taste indexes of products. Stand of «Volkovyssk meat-packing plant» was visited by the prime minister of Georgia George Kvirikashvili, vice-primes of Georgia and Byelorussia is Dmitry Kumsishvili and Michael Light brown. Within the framework of exhibition negotiations were conducted with the interested Georgian companies in supplying to the volkovysskoy products.
A stand was in brandname style of enterprise. A meat-packing plant is got diploma for active voice and professional presentation products within the framework of exhibition.